Amnesty Kilimanjaro Challenge3 2012
Raised So Far
$67,966.75
Help us raise vital funds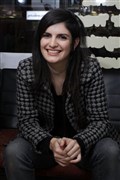 Creator: Anikee Mallis
Close at Friday, 7 September 2012
Kilimanjaro Challenge for Amnesty International
I'm leaving to climb Mt Kilimanjaro tomorrow!!! (14th Aug) With the support of many amazingly generous people I was able to raise enough funds for Amnesty International to go on the trek and am now hoping to raise a nice even $5k before I return to Australia.

Please help me raise vital funds to hold warlords and dictators accountable, free prisoners of conscience, promote respect for Indigenous peoples and boldly, ambitiously defend human rights in every corner of the world.

Please take a look at Amnesty International Australia's website and read about their important work both here in Australia and internationally.

Below are details of my fundraising events/campaigns that you can get involved in or simply donate via this page.
Straight Edge for Amnesty (Ongoing)
I have given up drinking until the climb in August but since many of you folk don't like having sober people around to remember your drunken escapades (and I'm an entertaining drunk), I'll let you buy me a one night drinking pass for $25. Just donate $25 via this page, let me know via the comments that it's for drinking and brace yourself for shenanigans.
Vegan Bake Off (Past)
On March 11th I held a vegan bake off at my business The Radical Grocery Store. The day was a great success with 26 entries, $801 raised for Amnesty International (incl online voting) and we all had a huge amount of fun feasting on all the delicious treats!
The winners of the event were...
Cakes/Cupcakes: Regan's Chocolate Zucchini Cupcakes with Chocolate Cream Cheese Frosting
Pies/Tarts: Carla's Banoffee Pie
Cookies/Slices: Regan's Peanut Butter Chocolate Chip Cookies
Gluten Free: Yana's Choc Hazelnut Brownies
Absentee/Online voting: Hayley's Epic Fail Cupcakes
A huge thanks to all the entrants for making the day possible: Louise, Paige, Regan, Danica, Yana, Sara, Joanne, Mai, Katey, Lisa, Marian, Carla, Michelle, Cassandra, Renee, Hayley, Claire, Meghan & Blake.
Thanks also to Elise for cleaning so many dishes for us on the day, Hayley & Amanda for letting us borrow their car and Mister Nice Guy Cupcakes for letting us borrow their trestle table for the event.
Shave or Save (Past)
My friend Shane recently put his beloved beard on the line to help me raise money for Amnesty International. He asked everyone to vote via this donation page for BEARD or NO BEARD and the side which raised the most money by the end of March would decide the future of his whiskers.
See https://www.facebook.com/photo.php?fbid=10150625938861094&set=t.612126093&type=3&theater
The verdict: $260 BEARD vs. $175 NO BEARD
So Amnesty gained $435 and Shane got to keep his beloved beard.
Together we can make a difference!
Click on Donate Now to make a secure online donation. Every cent donated via this page goes directly to Amnesty International. Every little bit counts.
On behalf of the those helped through Amnesty's amazing work, thanks for your support!

Amnesty International Australia
Amnesty International believes in equal human rights for all. Amnesty International Australia is part of the global movement of over 3 million ordinary individuals, defending human rights and dignity. We work in Australia and around the world to stand up to injustice and protect those facing abuse. To do this, we mobilise people, campaign, conduct research and raise money for our work. We are promoting a culture where human rights are embraced, valued and protected.
www.amnesty.org.au
FUNDOMETER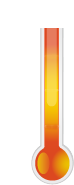 Target
$5,000
Raised So Far
$4,426